QBank plugin: Search Result Highlighter plugin
Highlighting assets through color frames in the Library can be used to emphasize assets and provide visual cues for special cases, such as expiring assets or other relevant scenarios, which gives you a better overview.
By using the Search Result Highlighter plugin, you can easily achieve this capability. It allows you to assign various color cues based on property values, which can be customized to suit different scenarios and aid you in taking the necessary actions. You can also add different groups to the plugin that will be able to see the results in the asset Library.

Following examples can be set up for cue: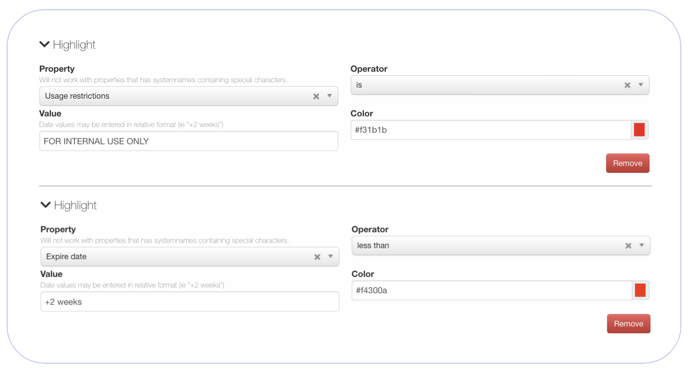 Assets that meet specific criteria in the library are assigned a colored frame to improve visibility: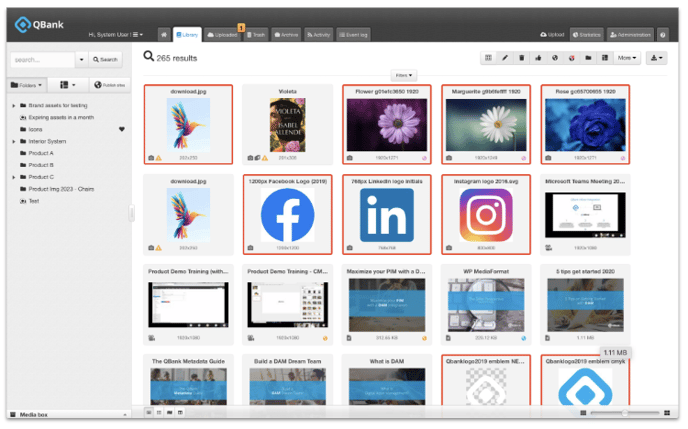 NOTE: The Search Result Highlighter plugin is enabled and managed by QBank, contact support if you would like to get started using it.