Build your data structure
How to set up a new Property Set in QBank
To add properties into a Property Set makes your daily work in QBank easier. The meta data will be much more structured, thats for shore.
NOTE: For Administrators only

The Image example below shows 3 property set (Images, Client/customer/product/project and Asset rights and usage).
The property set Asset rights and usage might be useful not only in Images, but also in Videos, Documents etc.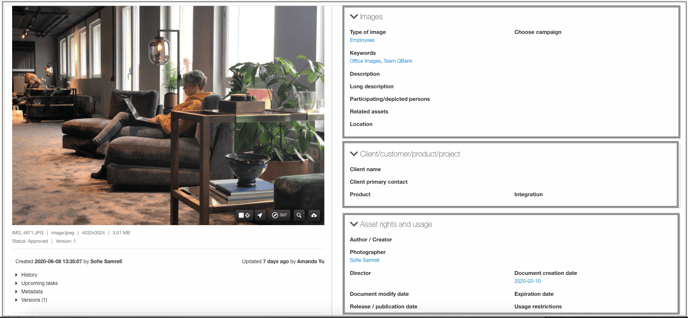 Step-by-step Guide
Navigate to the Administration tab in the upper right corner of your QBank
Click on Properties in the left panel
Click on Create new
Name you new Property set
Add existing properties from the list or Add new ones if they are missing in the list.
Click on Create Property Set Button (green button)